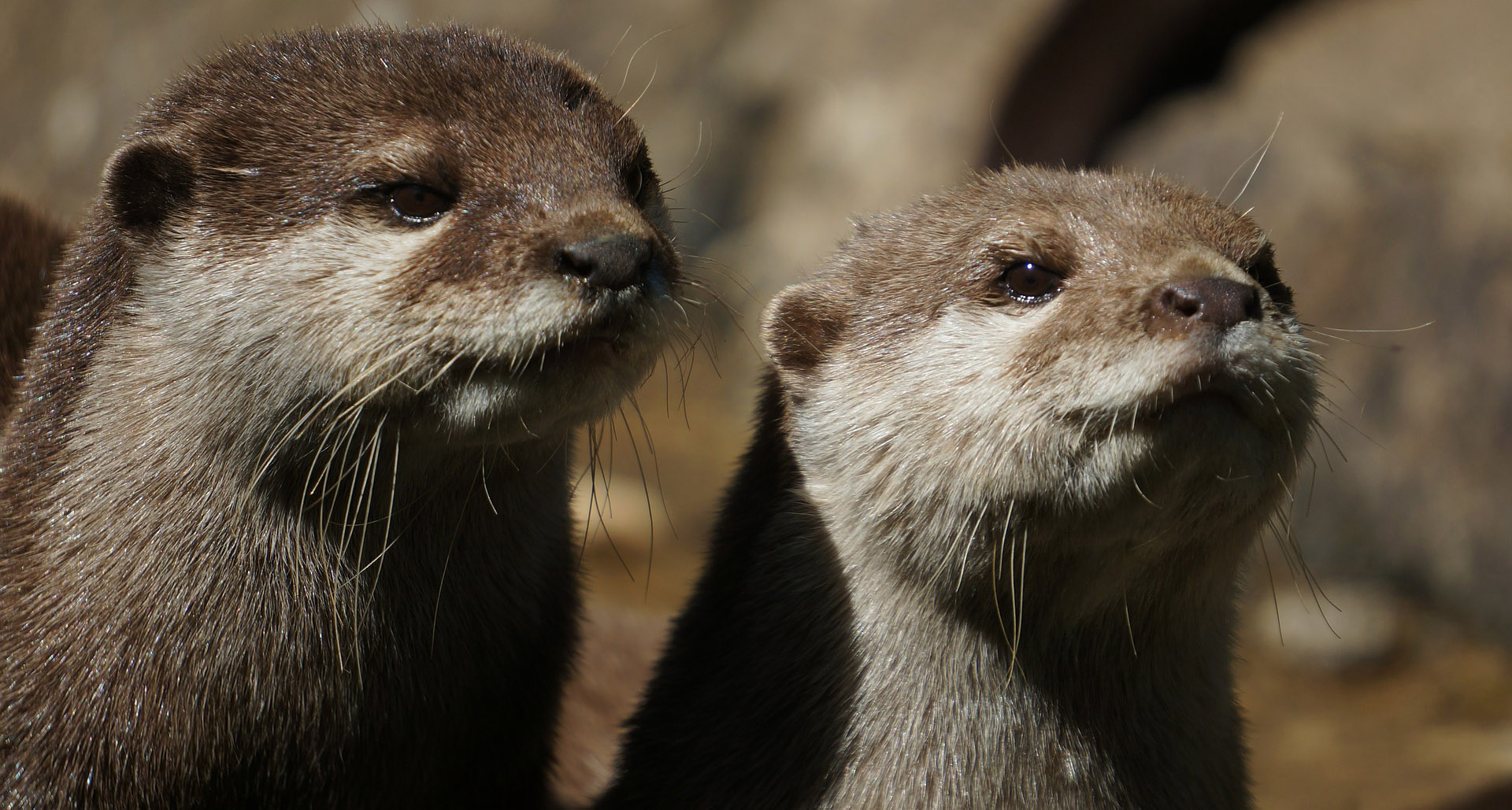 In 2008, a reintroduction program was devised by a coalition called New Mexico Friends of River Otters. Today, that first group of 33 river otters that were reintroduced along the banks of the Rio Pueblo has grown exponentially. As you can see from the map below, otters have migrated all along upper Rio Grande down to the middle Rio Grande.
The North American river otter (Lontra canadensis) is a large and strong semi-aquatic mammal in the weasel family. Highly social, playful, and possessing seemingly unlimited energy, they are a joyful sight to the lucky observer.
Otters are more at home in the water than out of it, using water for hunting, frolicking, traveling, and as a refuge from danger. They thrive on a diet of crayfish, fish, and insects. Their lithe, streamlined shape, powerful tails, and webbed feet make river otters expert swimmers and divers. Dense, glossy brown fur, with long guard hairs, keep them warm and dry in icy winter waters.
Amigos Bravos has been monitoring the success of the reintroduced River Otters using "River Cameras" (trail cameras) since 2016. We also rely on sightings from people in the community. We have also conducted public workshops to help people identify area where otters may be living by identifying their footprints, scat, etc.  If you believe that you have seen an otter or otter sign — we want to know about it! To download a river otter observation sheet to record the details of your sighting using this RIVER OTTER OBSERVATION DATA SHEET. You may also call our office at 575-758-3874 or email us at membership@amigosbravos.org to report a sighting.
Aside from river otters, some of the various wildlife "captured" on Amigos Bravos trail cams include: beavers, bobcats, mountain lions, bighorn sheep, ringtails, raccoons, coyotes, gray foxes, skunks, squirrels, least chipmunks, ring-necked pheasant, great blue herons, mallards, crows, and many more species of birds. You can click on any image below to start a slide show.